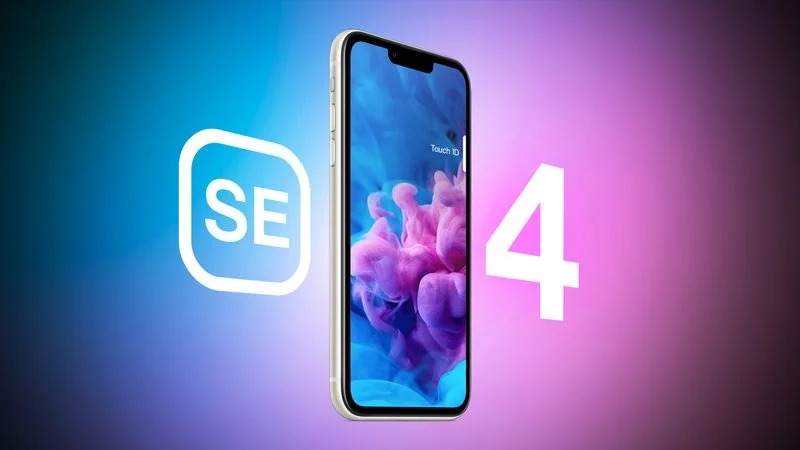 The latest rumors suggest that the upcoming iPhone SE could use the design of the iPhone 14, but will benefit from better cameras and updated technology.
Apple reintroduced the iPhone SE in 2022, with the third generation coming in 2022. This budget iPhone has always packed modern hardware into an older form factor, so they used "bodies" from past phone models, such as the iPhone 8.
According to CNET.com, rumors and conflicting reports have surfaced about if and when Apple will release an iPhone SE 4, with some predictions suggesting the device may have been canceled. Apple has not mentioned whether it plans to release new iPhone SE models in the future, as it rarely talks about future products. Now that Apple has ditched the Mini models, the iPhone SE could have an important role to play as the smallest product in Apple's phone lineup.
What the new iPhone SE could offer
For starters, rumors suggest that the fourth-generation iPhone SE could look similar to the old XR. However, some sources say that the new SE could use a chassis similar to that of the iPhone 14. The new model could also use a screen with OLED technology.
If you were a fan of Touch ID technology, then you'll probably have to come to terms with the idea that the new SE might use the Face ID facial recognition system, just like the rest of Apple's modern phones. In addition to these, it will be necessary for Apple to include the USB-C charging port, which is mandated by the European Union.
As for cameras, rumors suggest that the new SE could use a single camera, namely the main 48-megapixel sensor found on the new iPhone 15. Thus, unlike the rest of the phones in the current range, which also use additional lenses (wide or telephoto), the new SE could be the only one with a single lens.
For now, these things are just probabilities, and it remains to be seen how Apple will approach the development of this new device, or if we will ever see it.